The classic method of propagating Salvia is by making cuttings root in water (or sometimes directly into soil). In my experience, I've had very high failure rates with this method: often the cutting doesn't want to root, or, when it's transplanted to soil the shock is too much and the cutting first wilts and then dies.
So I've switched to other ways of cloning, which have higher success rates.
The first is
Layering
. In the last year my salvia colony faced a severe
population bottleneck
(very long story) to the point it was risky to take cuttings. This because all plants had developed wooden stems with no lower growth and rather weak apical terminations. So I didn't dare to take cuttings. But since one of the branches had leaned to the ground over its own weight, I curved it into another pot and filled with ground. This way the branch can develop roots without any stress. See the picture (red arrow):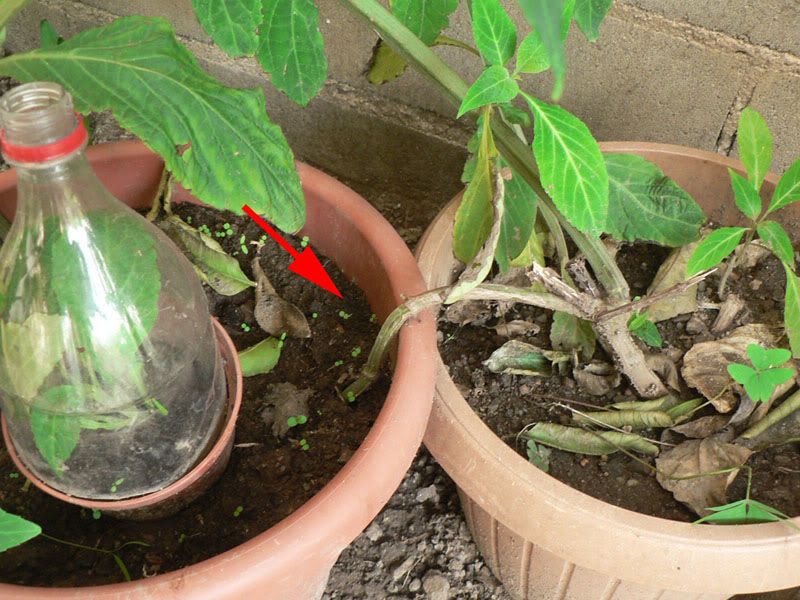 Of course you can apply the layering method only if you have suitable branches for that. If you don't have any, you can still root cuttings under a mini greenhouse made with a soda bottle (which is method #2 -- red arrow in the picture). After the cutting develops roots, you can start punch holes in the bottle to decrease the humidity inside the greenhouse and let the new plant adapt to low humidity conditions.
(In the picture the yellow arrows are the branches that comes out of the ground from the layering method of previous picture.)
.