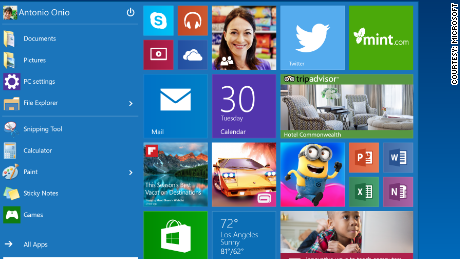 No more Internet Explorer.
Microsoft introduced a new, stripped-down browser that has been codenamed "Project Spartan." The new browser will ship with Windows 10, and it will function similarly to Chrome and Firefox.
The Spartan browser supports pen interactions, so people can mark up websites with their fingers or styluses and share them. Wit also features a reading mode and Cortana integration.
Spartan will be built on a different software platform from IE and the two are not compatible. That means Microsoft will continue to also ship IE with Windows to ensure that corporate apps continue to function properly.