Anyone do any backyard/urban/suburban farming?
I have been looking into raising Coturnix, Bobwhite and Button quail for eggs and possibly meat if I can bring myself to it. Killing a wild animal is not hard for me(as long as its for food not sport, not into that) but I am not sure about things I have raised from an egg. Although its not like the quail are supposed to be social or interact with humans in any way much more than dancing when you give them food, so it may not be hard. If I go and pay for a permit I can free-range the bobwhites as they are native here(I 'think' thats how the law reads, need to verify). Theres already free-range chickens from the neighbors in my yard, why not right?
I am also looking into getting a small group(4-5) of Indian Runner Ducks.
Button Quail - Like little mcnuggets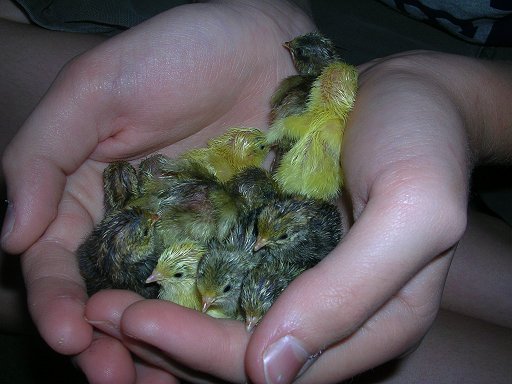 Indian Runner's - Walk upright instead of waddle, these are the ones from the old b&w shows/ads with the little girl taking the duck for a walk with a leash. If you spend time with them from an early age(preferably hatch the eggs yourself) they will follow you around like you are the alpha duck. And they lay lots and lots of delicious eggs!
If I can ever afford to get a fence put up in the front yard(not anytime soon thats for sure) I plan on getting 4-5(2-3 does, 1 buck & 1 wether) Nigerian Dwarf Goats for milk. I was offered a pigling a week or so ago, but my dogs would have killed it and theres no place else for it to be. Plus I hear pigs are really smart and I just love eating pulled pork or bacon - not sure if I could after being around one. Although I guess unless trained they pretty much act like most other farm animals. I don't know.
But for anyone interested in self sufficiency, homesteading, etc. then you should really look into some coturnix quail.