Im sure many have seen similar pictures to these, I'v recently been checking out Google Earth and it is amazing, for any that havent seen/heard of it, search "Google Earth" in Google and download the free program, its absolutely excellent.
So anyway these are satellite photos of Washington, D.C which i have drawn in lines to show the thoughtful planning and organization of shapes incorporated into the cities layout.
Now I know others have done this before, its not unknown about, there are many conspiracies and theories behind its existance, also i do not know the names of all the buildings i have marked, it is purely constructed of logical spectulation
Downtown Washington D.C.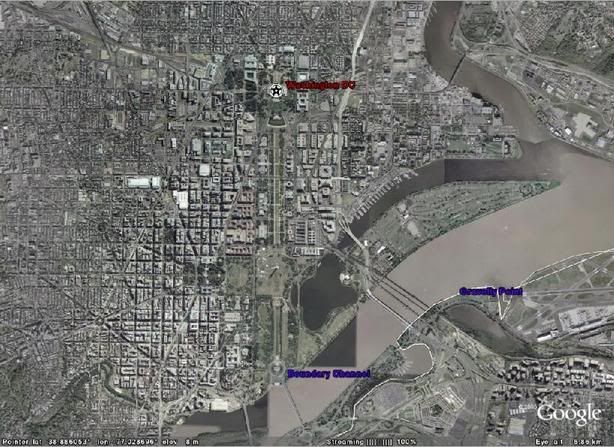 This is a picture of a triangle with it edges touching at the top the congress, on the right the white house, and to the left some monument.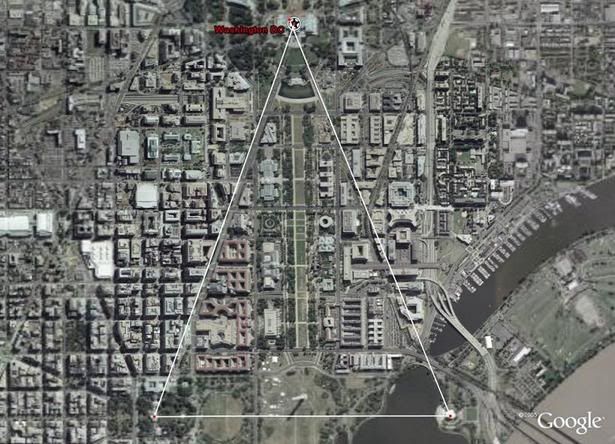 This is a pentagram created by patterns in the road and in allignment to create an even shape.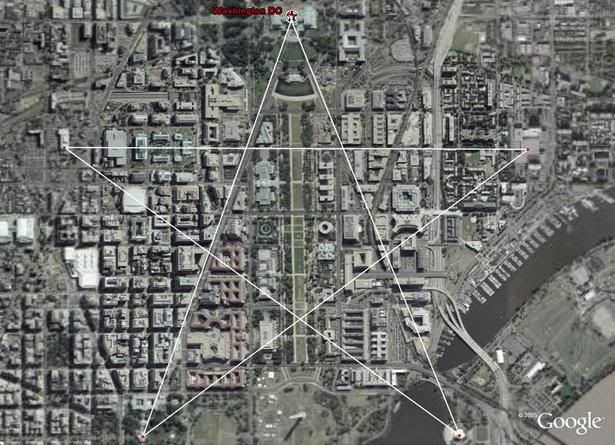 Now we have another section of downtown this time the top shows the white house.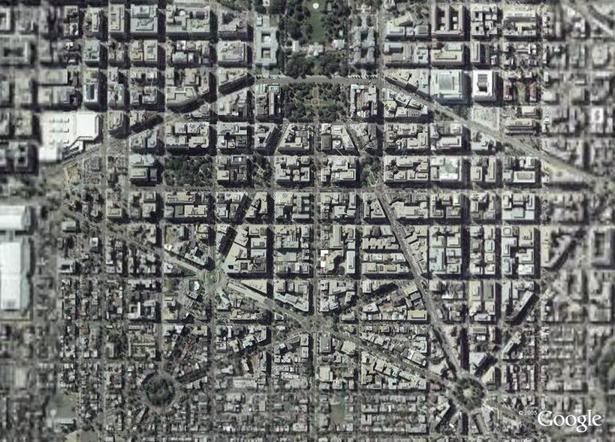 Pretty easy to see this one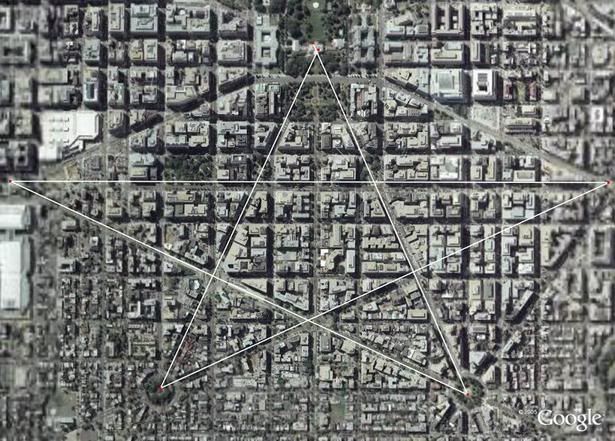 Here are both pentagrams illustrating the white house as the centre point, and if you notice The Pentagon (pin) is being pointed at by a pentagram
Another of both pentagrams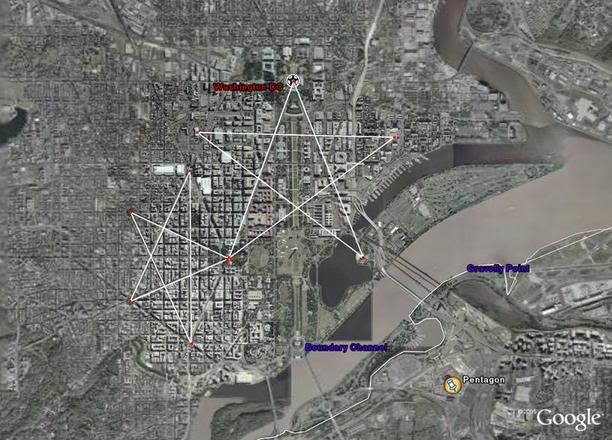 Now the kicker, is this all coincidence, does it have a deeper meaning. Many believe it to be the mark of the illuminati, that it shows and proves the intention to become overlords, the eventually take over of individual freedom.
This is Castel Sant'Angelo in Vatican City, also known as the Illuminati Lair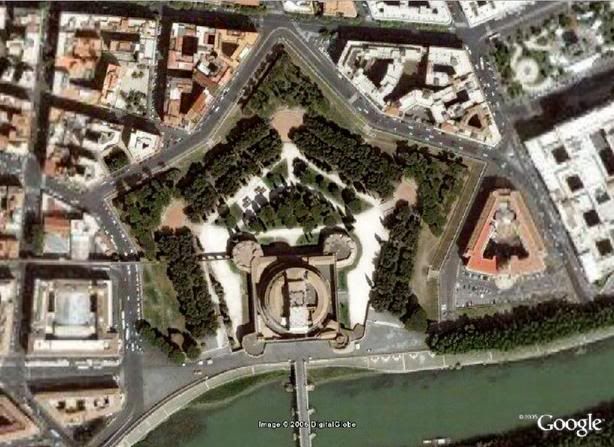 There are many other pentagons/pentagrams that appear in the layout of Vatican City and Rome.
There was obviously a point to its constructive structure and layout, sure you can make pentagons and pentagrams from any properly positioned points, but to have it that obvious at the centre of your countries capital is quite peculiar, and the whole star deal.
It all stems back to the Catholic Church and for the most part religion. The power was created by those in power, the illusion of being able to aquire power is what drove us to create the power to be taken. The money was created, given to us in image, and we gave it back to them as stupid as we are. What does a Church need money for, they didnt just take power, they let us give it to them, and now they arn't giving it back. Thousands and thousands of years ago it went down, and to think its changed is a joke.
Desipte all the propaganda, conspiracy theory, and perhaps actual meaning and translation of this, I think its pretty cool regardless, great layout, planned excellent, the pentagram is only evil in perspective, it can be anything you want it to be.
peace
jackpot