Search found 107 matches
Wed Jul 04, 2012 9:06 am
Forum: Diet
Topic: before and after 50 pounds
Replies: 5
Views: 5355
yes, all I did was cut carbs and gradually introduce lower glycemic carbs
Fri Jun 15, 2012 10:24 am
Forum: Other Entheogens Discussion
Topic: swim waited
Replies: 3
Views: 511
swim did much homework and obtained mulungu verna. swim had two heaping tablespoons as a decocotion and thought swim felt a little something going on. after assessing that 1 tablespoon = about 5 grams, swim prepared three more in a decoction for a a total of 25 grams of material. Absolutely nothing!...
Fri Jun 15, 2012 1:21 am
Forum: Diet
Topic: before and after 50 pounds
Replies: 5
Views: 5355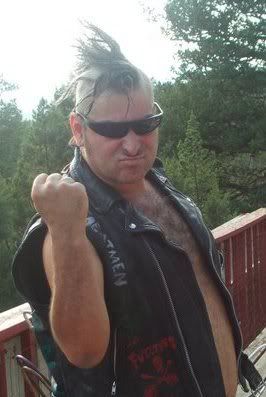 my avatar is the "after."
Fri Jun 15, 2012 12:13 am
Forum: The eNet Social Forum
Replies: 1
Views: 857
Well... here's the edited version... of course, what do we usually not mention here that enhances the experience of listening to music? ;) FROM HIS FROZEN HEAD (a space opera) recording is complete for Coz the Shroom's first album since 2010's THE BIG DICK This album is sure to delight fans of my ea...
Thu Jun 14, 2012 11:47 pm
Forum: The Mush Room
Topic: ambrosia/soma questions
Replies: 3
Views: 2232
I found the thread where that genetic analysis was posted-- but their instructions on refluxing and everything else sounds exactly like what I've read about muscimol and ibotenic acid-- was the same sample tested for actives? Perhaps the sample had other cultures in it. The literature advocates stri...
Tue Jun 12, 2012 2:57 pm
Forum: The Mush Room
Topic: ambrosia/soma questions
Replies: 3
Views: 2232
I had sent an application to join the ambrosia society as it seems they have perfected a method of inoculating stuff with amanita muscaria mycillum in order to brew a kind of muscimol drink. I have yet to recieve any kind of response to this or my registration to their forum. I have a few questions ...